Tell your Friends about Pizza.sg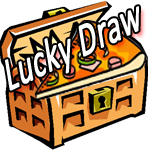 What are you waiting for? Hurry and refer Pizza.sg to your friends now and you can stand a chance to win at our lucky draw!
What's more amazing is that if any of your friends whom you've referred takes part in our lucky draw and win, you win as well. In other words, the more friends you refer to Pizza.sg, the higher your chances of winning are!
Just complete the form below and start referring!